We get an update from one of our customers in Aberdeen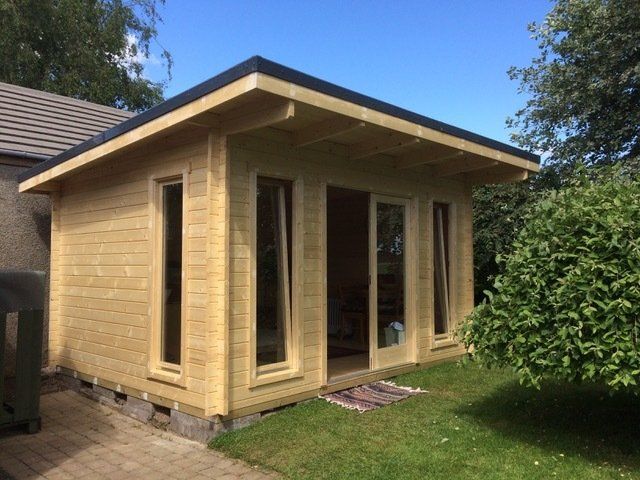 4 x 3m Home Office
This log cabin was a 4m x 3m Lasita Barbados Log cabin built in Aberdeen is being used as a home office.

"It's all built, completed in a total of 6 days by my brother, including clearing all the area of ivy and plants, laying the base ( 2days) and then he built the cabin/roof/insultaiton/electrics on 4 days ! Super fast and in a good budget!"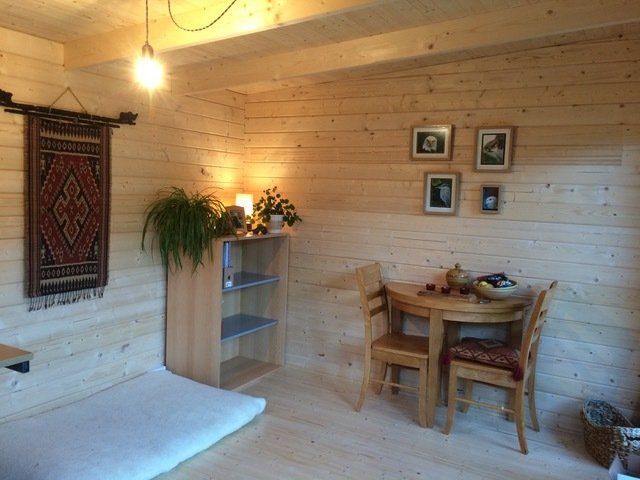 "Cabin looks great and Im already in and working."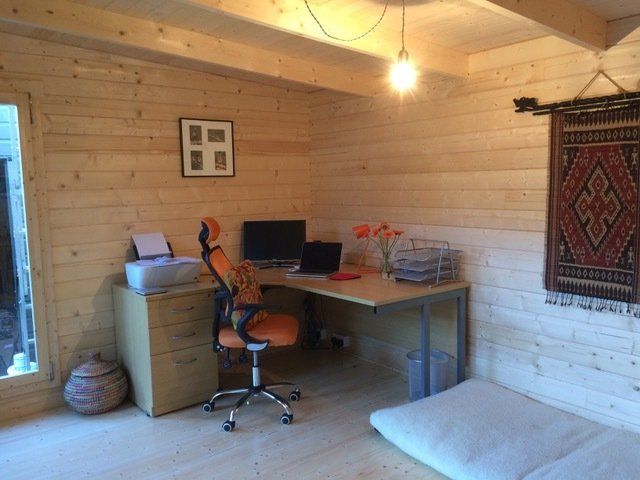 Log Cabin supplied by the Timber Building Specialists
We are delighted to share with you the success story of a recent Home Office Log Cabin installation from our Timber Building Specialists. Our customer based in Aberdeen was looking for a cabin that could be used as his home office and he got exactly what he wanted!

Within only 6 days, the 4m x 3m Log Cabin was built - and not just any building, but one that looks great and is highly functional. The job included clearing all of the area by removing ivy and plants, laying of the base in two days, followed by building the cabin/roof/insulation/electrics on four days - an incredibly fast and efficient job!

What makes this project extra special is that it was completed within a budget too. Not only was this log cabin installed quickly – it was also delivered at an affordable rate. And now our customer can get working in his new space right away

With professional installation from Timber Building Specialists, you can be sure your log cabin or other timber buildings will be installed with perfection – just like this project. We use high-quality materials to ensure your home office or other space is durable no matter where you live or how often you use it. So if you need a log cabin for work or other purpose - look no further than Timber Building Specialists for your ideal solution!