Working out and keeping fit in a log cabin
Flexible, affordable and private, setting up a home gym has many benefits. However, working out around the house can require finding space to set up your equipment. If you have to drag your exercise bike out of the cupboard every time you want to train it can be incredibly demotivating. In this blog post, we'll explore how installing a log cabin gym in your garden can be an ideal solution.
Why choose a home gym log cabin?
Saving you time and money
---
After your initial investment of a cabin and some equipment, you'll make significant savings over time by not having to pay a monthly gym membership. You'll also save on time that you used to waste travelling to the gym, as your new work out room will be located in a log cabin based in your garden. Having your gym so close and always ready for use can encourage you to exercise more, which can have substantial benefits for your health.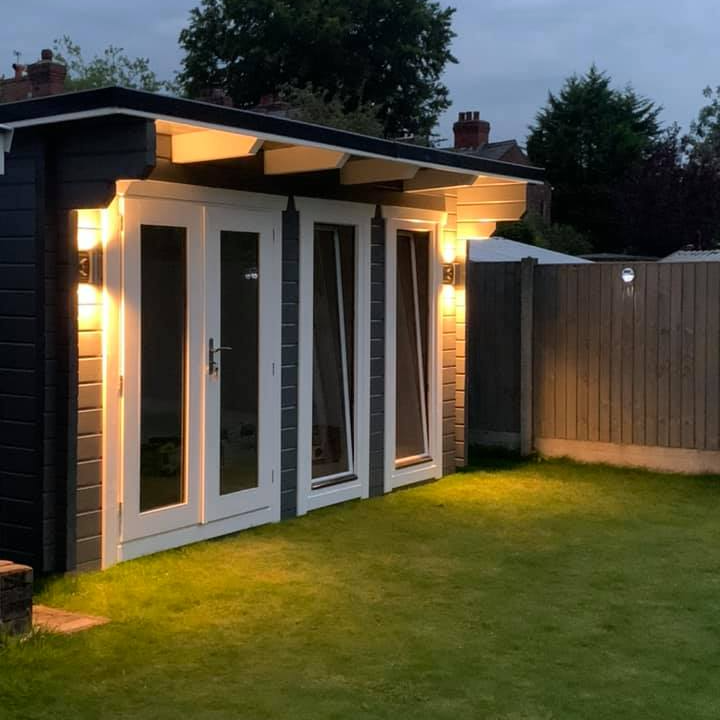 Garden views with plenty of fresh air
---
Log cabins available today can be fitted with large glass sliding doors giving your home gym considerable advantages. If you select this feature for your cabin, you can appreciate scenic views of your garden while you exercise and easily slide open your doors for some refreshing air whenever you want to cool down.
Your rules while exercising in your own personal space
---
At your log cabin gym, you make the rules so you can crank up the music while you work out or even install a TV to watch your favourite shows. Modern log cabins can easily be fitted with electrical power points when they're professionally installed, so you'll be able to use any pluggable devices you require.

Unlike exercising in a commercial gym or even in rooms around your house, you'll have total privacy so you can focus on getting fit. You'll also never have to wait to use equipment like you would in your local gym or a space that may be shared with other members of your household.
 Log Cabin Gym Example Video
Bespoke log cabin design and installation
---
At Timber Building Specialists, we create custom cabins that can make excellent home gyms. We specialise in designing and installing large log cabins, so you'll always have plenty of space for all your equipment. Browse our range of high-quality cabins online or get in touch with our expert team today for advice on crafting a personalised solution for your new outdoor fitness room.