We're thrilled to announce that we've been voted number one by Master Manchester!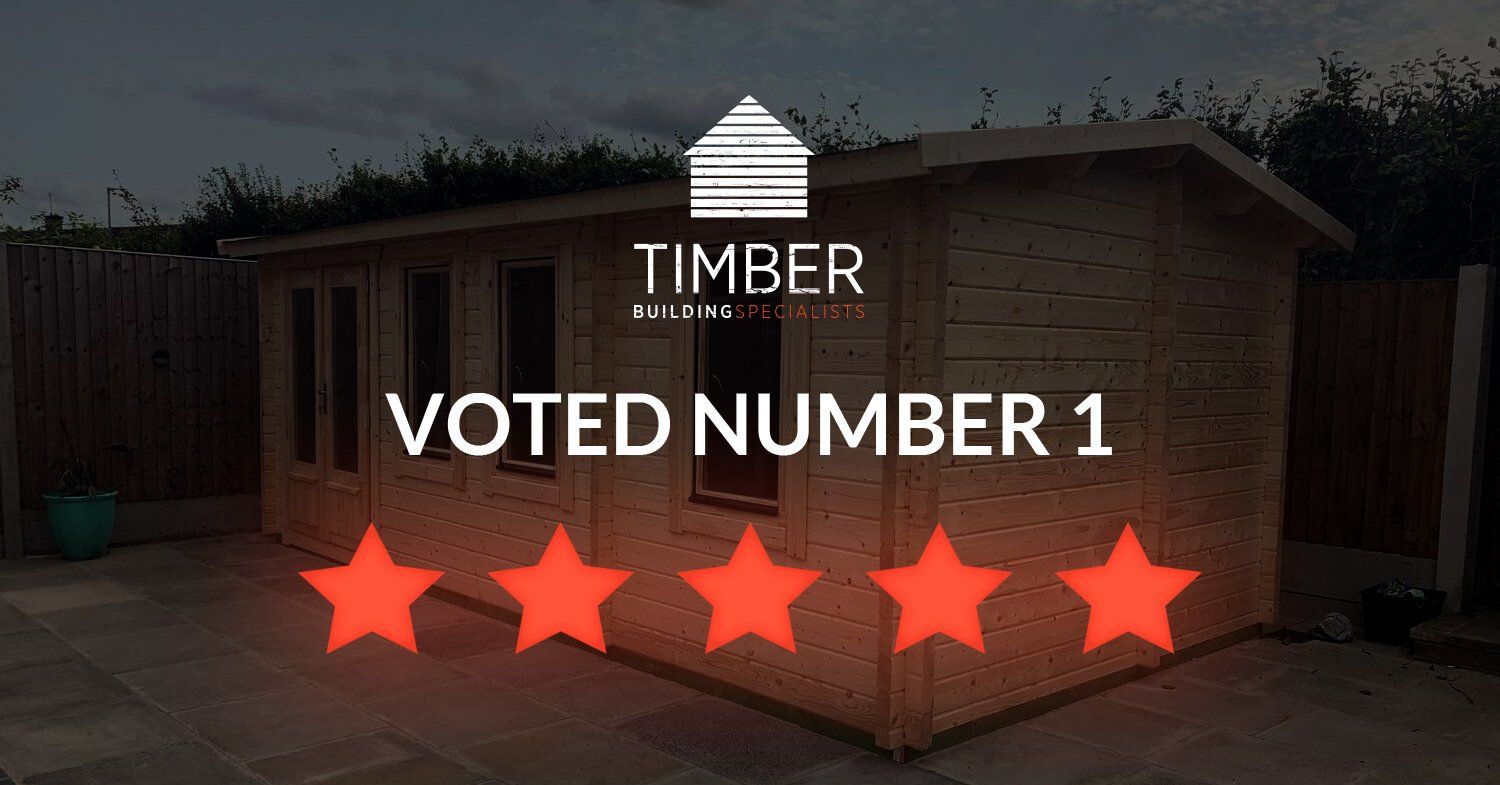 This is a huge accomplishment and it's all thanks to our amazing team of engineers who work tirelessly to ensure that every timber cabin we create is of the highest quality. We're honoured to be recognised by our peers and we'll continue to strive for excellence in everything we do. We pride ourselves on our quality workmanship and customer service, and it's fantastic for everyone involved at Timber Building Specialists that this hasn't gone unnoticed.
Why Timber Building Specialists? 
Master Manchester based their review on the following criteria:
Scope of Services
Master Manchester evaluated the firms' scope of their services, looking out for variety. We chose businesses that can provide customers with the best possible services.
Technical Knowledge
They analysed the technical knowledge of the organisations based on their experience, qualifications, and completed projects. By analyzing this, they can determine what the companies can offer their customers.
Client Care
Excellent client care may boost a company's appeal to clients and their opinion of its reliability. It also facilitates the management of challenging situations.
Pricing
Master Manchester want their readers to determine whether the company's service is worth its price. It's not about getting the best deal; it's about getting the best value in terms of the total cost and overall quality. 
Consumer Rating: B+
Google Reviews Score 4.9/5
Yell Reviews Score 5/5
Total Reviews 5/5
Score Consistency 4.9/5
Master Manchester Rating: B
Scope of Services 2/5
Technical Knowledge 5/5
Experience 5/5
Qualifications 5/5
Completed Projects 5/5
Client Care 5/5
In Person 5/5
Via Chat/Text/Call5/5
Pricing 5/5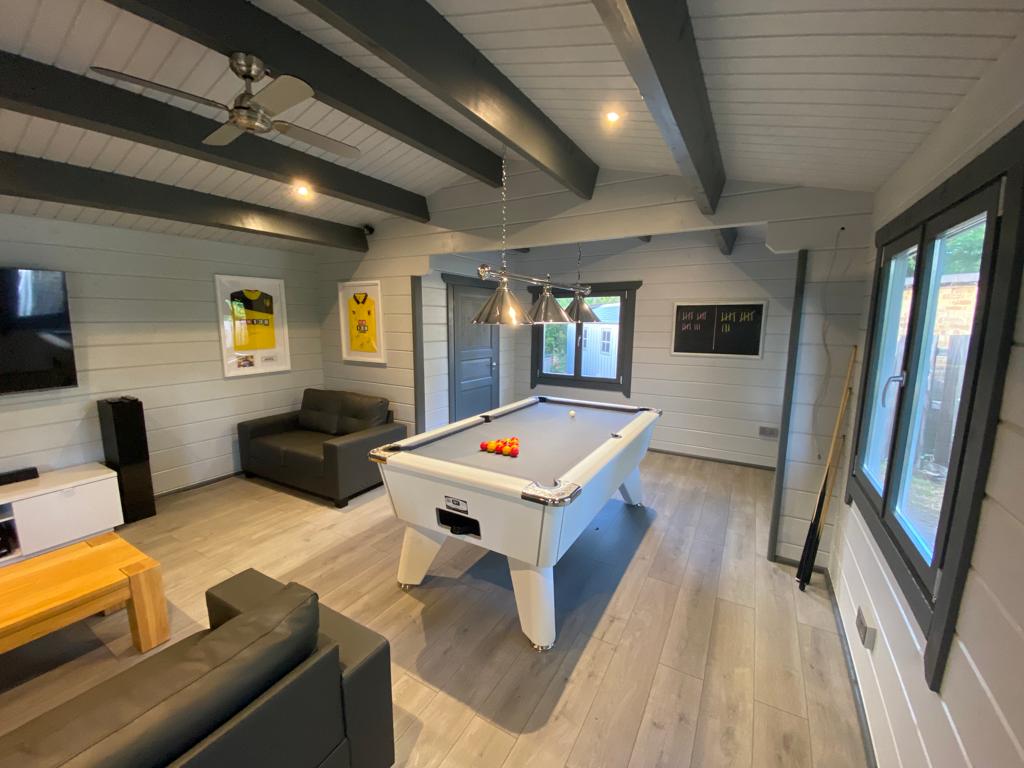 What Master Manchester said about us?
From concept to building to aftercare, this company is consistent with their client care. Timber Building Specialists Ltd serves its clients with the utmost respect and concern. Clients we polled are all in awe of this company's capabilities. Our friends back in Altrincham, Delia and Richard, tried this company's services and told us it was the best decision they made.
The couple had a log cabin built on their property recently. They expressed their appreciation for the company's responsiveness and attention to detail.
We tried contacting the company and proved they do respond within minutes. We also asked for a quotation and found they also charge reasonably for their services.
During Delia and Richard's project, the company was extremely helpful, professional, and organised. The company did the project within its set dates.
The couple and other clients said that the company also is keen on updating their clients via email with every detail. It's refreshing to hear and see this kind of service. It makes clients feel important, no matter how big or small their project is. Client care is just as important as rendering services.
And of course, with all the positives, we have to report the negatives. Although this company seems to have it all, they don't cater to anything other than timber-related projects. This means the company doesn't entertain other types of structural engineering services for commercial and residential structures.
So if you want their structural engineering services for your dream home or a new shop using a different material, we suggest you look for other companies on this list.

What's Next? 
We're not resting on our laurels after receiving this feedback; we're already planning our next steps. We're going to continue to push the boundaries of what's possible with timber building construction and we can't wait to show everyone what we've got in store. When you choose Timber Building Specialists, you are choosing a company that has a proven track record of excellence. We have a commitment to our craft and to our clients that has been recognised by an independent body. This recognition by Master Manchester means that our clients can expect nothing but the best from us. We will continue to strive for excellence in everything we do and we will always put our clients first.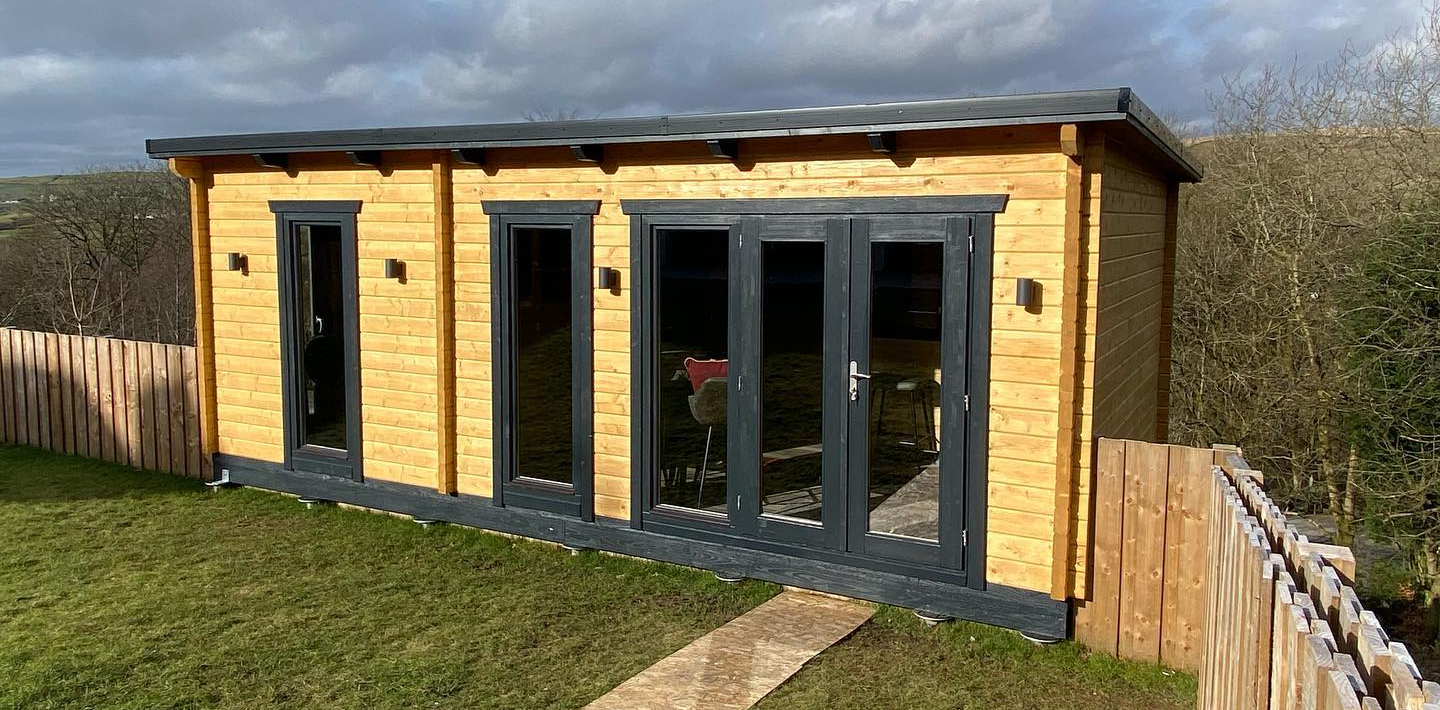 Thank you Master Manchester
Thank you Master Manchester for voting Timber Building Specialists as your number one structural engineering company! We're honoured to have received this review and we promise to continue delivering the high-quality products and services that you've come to expect from us. Our team of engineers are some of the best in the business and they have a wealth of experience in designing and constructing timber buildings. We work closely with our clients to ensure that their vision is realised and that they're happy with the final product. Our commitment to customer service is what sets us apart from other companies and it's why we've been so successful over the years. Thank you to all of our clients for your support!