CERVINO Log Cabin | 6.5x7.8m
Tax included
Shipping
calculated at checkout.
---
CERVINO Log Cabin | 6.5x7.8m - 70mm is backordered and will ship as soon as it is back in stock.
---
Couldn't load pickup availability
CERVINO Log Cabin | 6.5x7.8m
CERVINO 6.5 x 7.8m | By Timber Building Specialists

Get set to create your dream space with the amazing Timber Building Specialists CERVINO Log Cabin! This 6.5 x 7.8m cabin lets you transform your outside area into the sanctuary of your dreams. With its extraordinary wall thickness, vast usable area, and a considerable volume of 101.20 m³ – this stunning creation can offer plenty of shelter and warmth for years to come.

The canopy spans a generous 80 cm, while the ridge height is 302 cm and wall height is 228 cm; its width is 650cm, deep log size is 776cm and outside wall dimension is 630cmx756cm respectively – providing ample protection from all sides!

Don't forget the wonderful roof area covering 56.90 m² with a top roof 18 mm thick – one of many details that have gone into creating this piece of perfection in outdoor living spaces. Talk about comfort! As for convenient access and ventilation - Timber Building Specialists has thought of everything - it provides 4 single doors (84x195.5 cm) as well as 4 single windows and 2 double windows (76.5 x 99 + 53 x 53 cm). So what are you waiting for? Create something unique with Timber Building Specialists CERVINO Log Cabin today!

Garden houses are beautiful and practical. They are suitable as tool sheds and offer enough space for firewood, garden furniture or garden tools. Garden By Timber Building Specialists is the best choice as a leisure house for sensual barbecues or as a guest house. With the garden house Cervino By Timber Building Specialists you call such a leisure house your own. Create a piece of quality of life in your garden. Make this garden By Timber Building Specialists your second home.
Wall thickness: 70 mm
Usable area: 41 m²
Volume: 101.20 m³
Canopy: 80 cm
Ridge height: 302 cm
Wall height: 228 cm
Width of the log screed: 650 cm
Deep log size: 776 cm
Width outside wall dimension: 630 cm
External wall dimension: 756 cm
Roof area: 56.90 m²
Top, roof: 18 mm
Door: 4 single doors
Door dimensions: 84x195.5 cm
Window: 4 single windows 2 double windows
Window dimensions: 76.5 x 99 + 53 x 53 cm
Glazing: Real glass
Floor: 28 mm tongue and groove rough bung
At Timber Building Specialists, we offer nationwide delivery across the UK for all our products. Our delivery vehicles are specially designed to cater to different products, and we rely on our customers to inform us of any restrictions when ordering. Generally, we require a 10ft wide clear access with a 10ft height restriction, but with our expertise and experience, we can overcome most obstacles as long as we are informed in advance. In some cases, an additional fee may be charged. Our friendly and professional staff are always available to assist you in case of any doubts, so please do not hesitate to contact us.
Bespoke Log Cabin
Customise Your Log Cabin
If you would like to make amendments to one of our cabins, or would you prefer a fully bespoke design, Fill in our custom log cabin form with some details on your project and upload your plans for a free, no obligation quote. Our experienced team will get back to you as soon as possible.
Speak To Us Directly
---
Log Cabin Features
Features of the CERVINO Log Cabin | 6.5x7.8m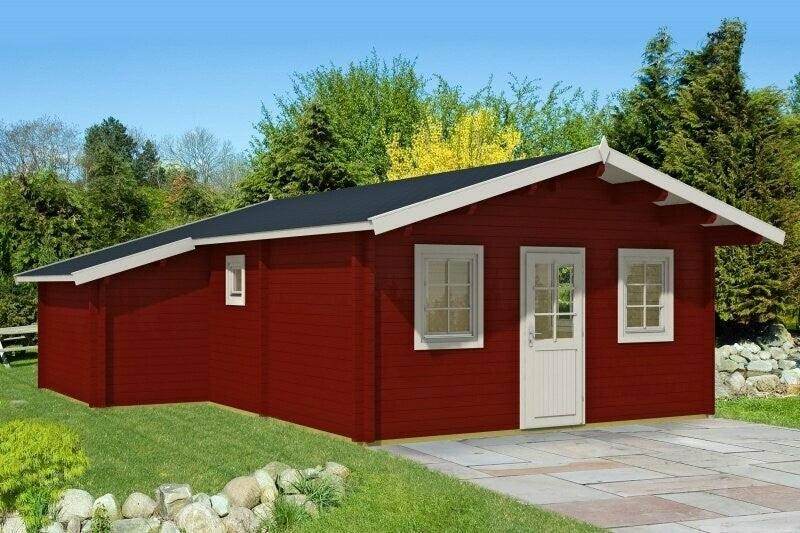 More From The Timber Building Specialists
Nationwide Fitting & Base installation

At the Timber Building Specialists we offer Nationwide Fitting & Base installation. Each fitting and installation quote is bespoke to your log cabin requirements, therefore we ask you to get in touch with us via phone or email for an accurate quote and time frame.

Customised Log Cabins

At Timber Building Specialists, we provide bespoke log cabins that are built to your exact requirements. Create a unique design tailored to your specific needs, and our experienced staff can help you plan out your cabin layout, size and style. With us, you can choose from a variety of layouts and custom options such as the size, shape, and positioning of windows, doors and verandas.

More Information:
Base Installation, Log Cabin Fitting